Looking to have fun this holiday season? This funny Christmas shirt is sure to be a conversation starter! This Christmas shirt for girls (and some guys) features a cartoon Santa head and the saying, Dear Santa, All I Want Is Your Naughty Boy List.
These funny Christmas designs/sayings are also available on MANY products- other than tees.
Just follow the following link.......
http://www.zazzle.com/onestopgiftshop/gifts?cg=196353689918572295&rf=238016932260706597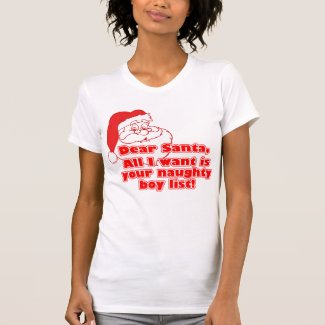 Santa's Naughty Boy List Tshirt
by
OneStopGiftShop
See other Christmas T-Shirts at
zazzle